Today I finished my 30 days of yoga journey. I did every single day and I gave every 100% to my practice even when I ached or didn't feel like doing it in the first place. To say I'm so damn proud of myself in an understatement!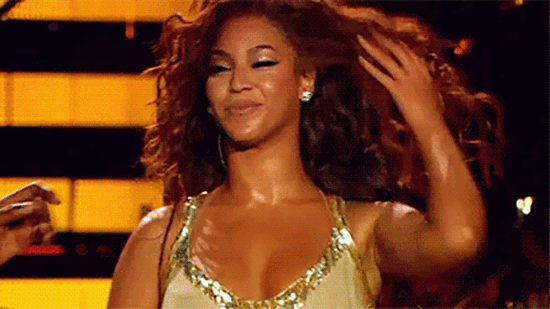 Honestly, I didn't think I'd do it. I thought self-sabotage would kick in and I'd make a lame excuse to skip a day or 6. I would tell myself that I didn't really care so it was no big deal.
But I didn't do that. I showed up to the mat for every single one of those 30 days of yoga and worked hard. Adriene Mishler (Yoga with Adriene on YouTube) created the journey and called it Dedicate. Adriene guides you through every yoga practice and makes sure you have fun along the way. She makes it seem possible.
Coach Winston has also provided a lot of support on this journey. Some days he snored at me and other days he licked me mid-pose or tried to sit on me. I would roll the mat out and there he'd be! I'm just glad I didn't give him a clipboard and whistle!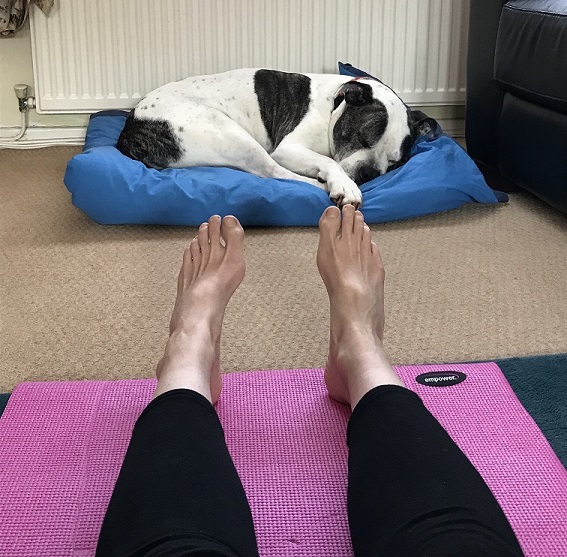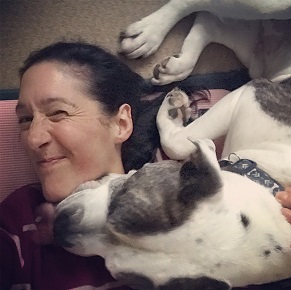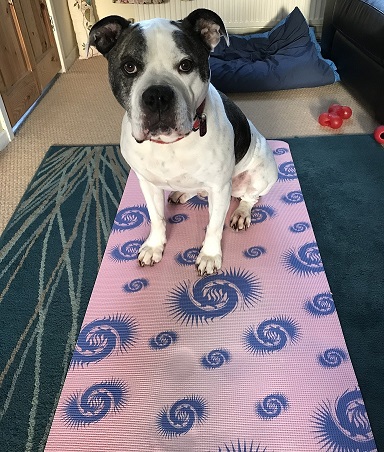 A couple of months ago, I was listening to a podcast that talked about self-care. She said that we all break promises to ourselves and it's really harmful. We promise ourselves that we'll start eating healthier from Monday, we'll make an effort to keep in touch with family more, we'll get up without hitting the snooze button etc but time and time again we break that promise.
The most important promise you can keep is to yourself. If you can't keep your promises to yourself then why should other people keep the promises they make to you? You're setting a standard for yourself but holding others to a higher one.
So I made a promise to myself to complete the 30 days of yoga journey. I was determined to do everything I could to honour it. I deserved to do this for myself.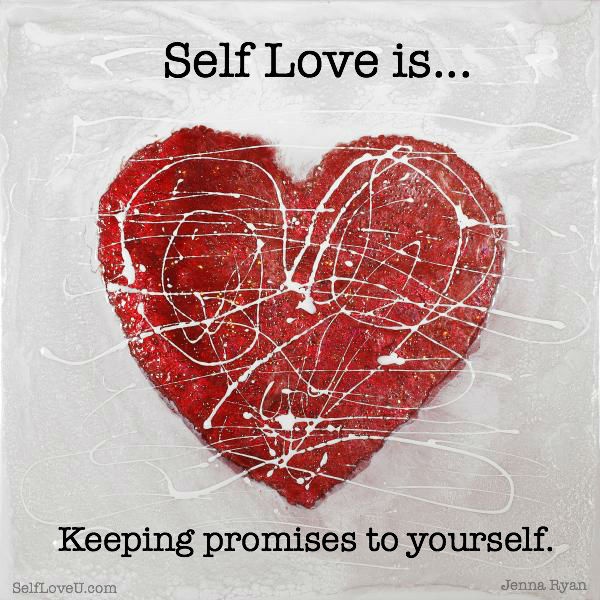 Luckily, Adriene starts the 30 days on 2nd January so everyone would be recovered from their New Years Eve shenanigans and ready for the challenge.
At first I had to remind myself to make time in my day to do the yoga practice. I was still running 3-4 times a week but after a week I realised that I was pushing myself too hard. Especially as my niggly hamstring wasn't entirely happy.
I decided to prioritise yoga over running. I wanted to give my energy and time to it without having to half-ass it or just fit it in. That was a big step for me as I've prioritised running over most other things in my life for the last 4 ½ years. It seemed really strange to plan my time with yoga being the main focus instead of running but I did it and the world kept turning anyway.
By the end of the first week I was feeling so much stronger already. I ached a lot but I could feel the strength building. Day 6 was called 'Core' and boy did it hurt! I do a lot of plank work so thought I'd be ok but I felt it for 2 days afterwards.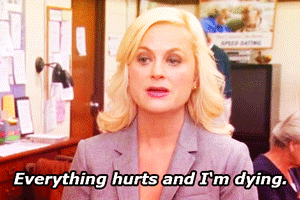 Adriene had planned the journey so that every 7-8 days was more like stretching with a bit of meditation. These days were a welcome 'rest' day. I have a rest day every week so was worried how I would do this but I didn't need to even think about it, she had sorted it!
By the middle of the journey I realised that I was automatically planning my day to include the yoga practice without having to consciously think about it, it just became part of my day. Every day I showed up and gave it my all.
I still can't quite believe that I did it. I stood on the mat on the 2nd January with the best intentions but assumed that I'd just give up on myself and quit before I could fail but I didn't quit and I didn't fail. My self-doubt has taken a bit of a kicking and my confidence has lifted a bit higher. What else could I commit to and achieve?
This journey was my gift to myself and it was the best thing I could've done. I tried every pose no matter how hard or wobbly they were. I gave it a go just to see what I was capable of. Surprisingly, I even managed to hold myself in crow pose for a split second before falling on my face.
(Featured image by RENE RAUSCHENBERGER from Pixabay)
---